Mick and Holli Wagner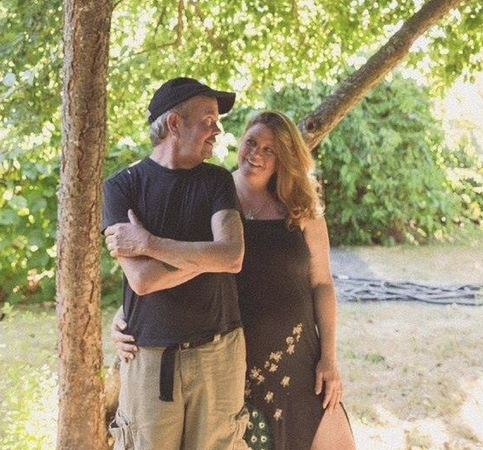 Holli Wagner: An artist of acrylics, watercolors and digital art and media with more than 30 years in technology and sales, Holli knows her way around the world of space management. Besides her experience in sales, social networking, marketing, web development, event management, teaching and real estate, she also successfully managed an international community of jazz musicians in the virtual world of Second Life. During her time building and managing this online world, she managed to grow her community to nearly 15 thousand members and hosted thousands of events, including marketing for name brand corporations. During her time in real estate development, Holli managed to successfully build a portfolio of properties with her cofounder and Husband, Mick.
Mick Wagner: A singer and songwriter whose day job for the last 30 years had been manufacturing, process and applications engineering, Mick has proven himself a capable operator, a disciplined manager and a worthy partner for Holli and their current venture, Stay McMinnville LLC. His experience in working with local contractors while restoring Stay McMinnville's 4 houses has given him the knowledge and contacts to handle all of the maintenance, construction and restoration of any facility we choose, and keep it on time and on budget.
Together, Mick and Holli have spent the last 8 years building their Vacation Rental Business together and their bond is stronger than ever. Both Holli and Mick have gone through the entrepreneurial wringer and come out on top by making their decisions together. Each property they purchased was in dire need of restoration and was purchased for a low initial investment. With educated decisions and wise investment of time and money they fixed and beautifully restored each property to give the visitors to McMinnville homes that they want to stay in for their vacations and family fun.
Years of local McMinnville experience has brought strong relationships with local contractors, city officials, the planning commission, MEDP, real estate developers and other needed resources in the community. Working in the hospitality industry gives them strong ties to the Oregon destination travel, the wine and wedding market as well as working with the local resources in the tourism industry.
MECA is our opportunity to bring together what we love most; the art, the music, the written word to share with our community.